Screen/Life Balance Master Class:
PHONE BREAKUP BOOT CAMP
One Month to a Healthy Phone Relationship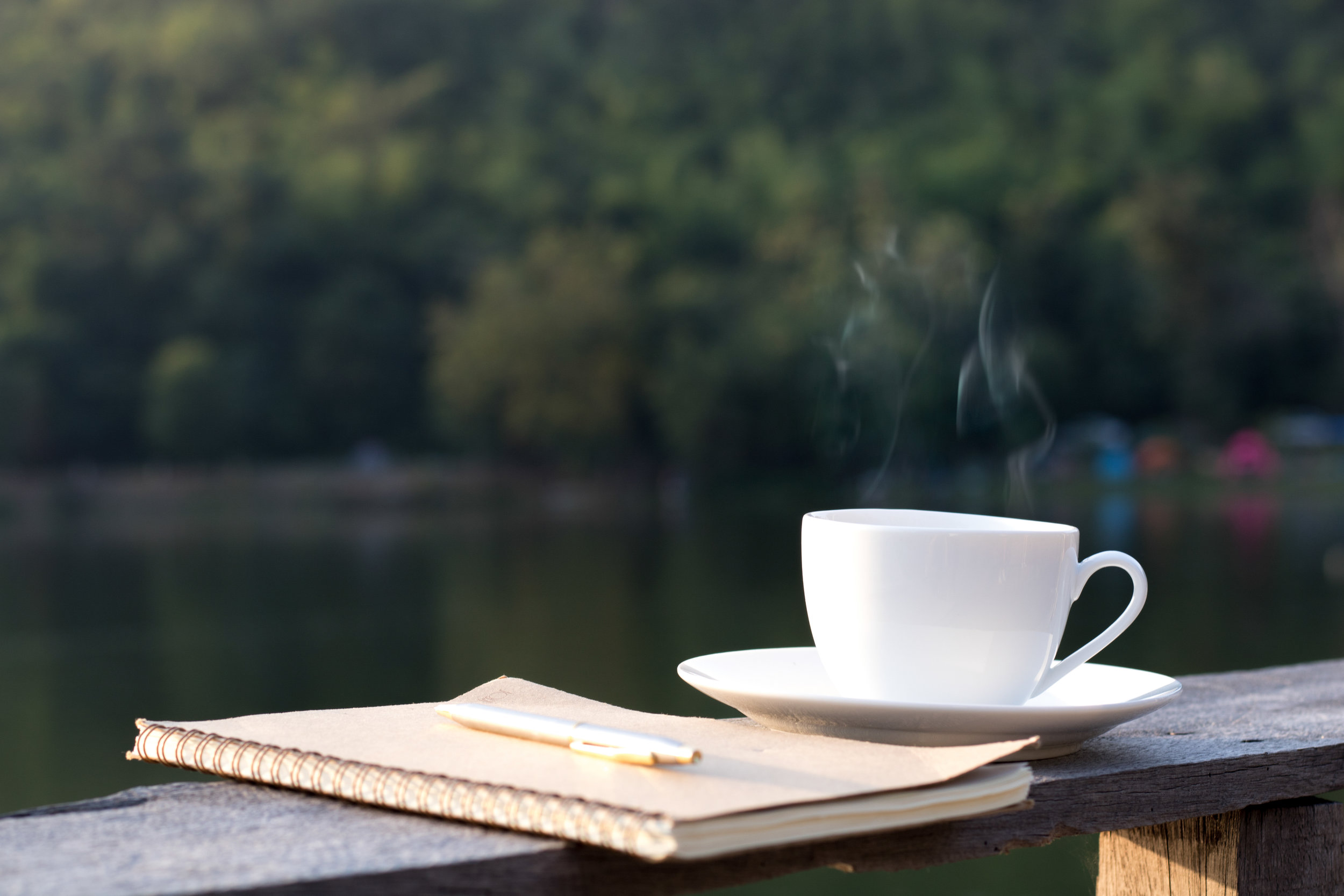 Can you imagine what it would feel like to be calm?
You Should Take This Class If:
You love your phone but also kind of hate it
You wish you could spend less time on your phone but don't want to give it up completely

You have tried to cut back but failed

You feel addicted to mindless scrolling

You frequently look up from your phone wondering what has happened to the past 45 minutes of your life

Your phone makes you feel anxious and out of control

You feel like you're not present—with work, friends or family

You want personalized coaching, accountability and support

You want to reconnect with things that bring you meaning and joy

You want your life back
If any of these statements apply to you, let me assure you: you are not alone. I have heard from thousands of people around the world who are struggling with the same set of issues. And I've realized that while my book, How to Break Up With Your Phone is a great jumping off point, for many people, a book is simply not enough.
That's why I've created the Screen/Life Balance Phone Breakup Boot Camp, a four-week course designed to help you jumpstart a healthier relationship with your phone. It's your chance to work with me directly to figure out how you can keep the parts of your phone that you love and get rid of the stuff that you hate. The goal isn't just to make you feel better about the time you spend on your phone—though you certainly will.
It's to give you back your sense of control.
Every week, I'll host a LIVE 45-minute video call (which you'll have access to afterwards as well). The first half of the call will be educational. I'll explain the many ways in which our phones are designed to be difficult to put down, and reveal the effects that our phone time is having on our bodies and brains. (Spoiler alert: if you think your phone has changed you, you're not crazy—you're right!) We'll also discuss why most attempts to cut back on phone time are unsuccessful, and learn the secrets to successful habit change—knowledge that you can put to use in other areas of your life as well.
I'll then present you with your weekly assignment, which will be inspired by my book but personalized according to the needs of the people in the class. Together, we'll identify what our goals are—keeping in mind that the point isn't to spend less time on our phones; it's to spend more time on our lives. With this awareness in place, we'll then redesign our phones and physical environments in ways that will make it easier for us to change our habits. Along the way, we'll engage in attention-building, centering practices that I've designed to help undo some of the negative effects that our phones have had on our abilities to focus, experience and remember.
Each week we will also focus on a common "problem area" when it comes to phones—for example, how to manage phones and work, what to do if someone you care about is in denial about their phone use, and how to manage phones and kids.
By the end of our month together, you will be well on your way to a healthy, long-term relationship with your phone. You will feel calmer. You will feel more focused. You will feel more connected. You will feel more present.
You will be in control.
Don't get me wrong: change is hard. But I speak from personal experience—and that of thousands of people who have gone through this process—when I say that it is possible to get more screen/life balance and create a healthy relationship with your devices—and that doing so can change your life.
I hope you'll join us.
—Catherine Price, author of How to Break Up With Your Phone & founder of Screen/Life Balance
Tough Love PS: Please only sign up if you are serious about change. Due to the time it takes to prepare for and coach the calls, I offer this course only twice a year, to a limited number of participants, and would hate to see a spot taken by someone who's not yet ready for it—it'd be a waste of your money, and it'd deny a spot to someone else. I want it to be life-changing for you, but that can't happen unless you're willing to put in the work.
Catherine and her work have been featured in media outlets including:
What You Get:
A curated 4-week curriculum designed to help improve your Screen/Life Balance and jumpstart a healthy relationship with your phone:
Four 45-minute LIVE group video coaching calls with Catherine herself

Weekly, evidence-backed assignments designed to inspire you and hold you accountable

Lifetime access to recordings of all four group coaching calls

A signed copy of How to Break Up With Your Phone

A set of "Pay Attention" phone bands

Downloadable "survival kits" for common challenges (vacations, etc)

Worksheets, surveys and other materials to customize your experience, support your learning, and solidify your new habits

A group of other Screen/Life Balance TK to support and inspire you

Access to the exclusive Screen/Life Balance Slack channel
What Happens On the Calls:
(all timing is approximate and structure is subject to change)
Before the call: In order to hit the ground running, you'll have the option each week to send in questions, anecdotes and concerns.

Welcome/Review (5 minutes): We'll introduce the week's topic and I'll summarize some of the feedback and give a preview of the questions people have sent in over the previous week that I will be answering during the Q&A.

Masterclass (20 minutes): I'll focus on a specific topic that is essential to understand if you want to take back control from your phone. For example: how to spot (and protect yourself from) addictive design elements, how to redesign your phone and physical environment to support Screen/Life Balance, how to identify your goals and challenges, how to make your new habits stick, etc.

Q&A #1: (5 minutes): We'll spend a few minutes on questions related to the master class content (or you can take a quick break) before we dive into the week's assignments.

Boot Camp: (10 minutes): There's no point in taking this class if you're serious about change. This is where you'll get your week's assignments.

Ninja Tip: Each boot camp will include a Screen/Life Balance ninja tip— i.e. a solution to a common challenge or to a problem you didn't even know that you had.

General Q&A and Trouble-Shooting (10 minutes): Catherine will address questions brought up either before or during the call.

Wrap Up & Preview (5 minutes): I'll give a preview of the topic for the following week, as well as any homework or resources to bring your attention to in the interim.
The Curriculum
week 1: what it means to "break up" with your phone
The first week is devoted to providing an overview of what it means to break up with your phone—as well as the forces working against us. (Do not worry: it does not require getting rid of your phone!) We will talk about what makes phones different from previous technologies, and go over some of the most common reasons that people have difficulty managing their phone use. Our goal for the week will be to identify our own phone "personalities," clarify our intentions, and establish specific, positive goals for how we want to be spending our time. This is a crucial—but often overlooked—foundational step in creating long-lasting habit change.
Week 2: Technology Triage
You can't reach a new destination if you don't know where you're starting from and don't know where you want to go. The same is true when it comes to our phones: we need to understand our current habits in order to change them, and we also have to have a clear vision of what a healthy relationship would actually look like. This week is devoted to tracking our current phone usage, exploring the underlying motivations that cause us to compulsively reach for our phones, and identifying which parts of our current relationships are working, and which parts we'd like to change.
week 3: How to change A Habit: breaking the dopamine cycle and reducing anxiety
Want to know why your phone is hard to put down? It's because it's been designed to be hard to put down. This week, we'll pull back the curtain about how app makers manipulate our brain chemistry—and deliberately spike our anxiety levels—in order to keep us glued to our screens. We'll then make concrete changes to our phones and physical environments to help us take back control.
Week 4: getting your brain back (and taking a trial separation)
The average person spends about four hours a day on their phone. If you do anything for four hours a day it's going to change your brain, and unfortunately many of these phone-related changes aren't great—particularly when it comes to our ability to stay focused on one thing at a time. But the good news is that it is possible to get your attention span back. This week, we'll focus on establishing some practices that will help you re-strengthen your "muscle" of attention, so that you can be more efficient and productive—not to mention more present in your own life. We'll also embark on one of the most challenging parts of the breakup—but also one of the most rewarding: taking a full 24-hour break from your phone. I know that is scary, but please don't worry. We will hold each other and it will be okay.
Week 5: welcome to your new relationship
Congratulations: by week five you will be well on your way toward your new relationship with your phone. It's a vulnerable time, though, too: you've gone through the hard work of establishing new habits, but they haven't yet fully taken root. This week is devoted to reflecting on the progress you have made and what you still want to accomplish. We'll reflect on what we've accomplished over the course of our breakups so far, and learn how to increase the chances that our new habits will stick.
Week 6: tech check
Spoiler alert: maintaining a healthy relationship with your phone will be an ongoing challenge—and that is totally fine! Our final call will be devoted to the art of long-term maintenance: we'll trouble-shoot any lingering challenges and I'll share tips and insights based on my own personal experience that will help you maintain your new relationship over time. We'll also discuss how to hone a ninja skill—namely, using your phone breakup know-how to achieve more screen/life balance in all other areas of your life.
THE SUMMER 2019 PHONE BREAKUP
BOOT CAMP IS NOW OPEN!
The Phone Breakup Bootcamp runs Tuesday, July 2 through Tuesday, August 6.
LIVE Coaching Calls with be Tuesdays from 1–2pm east coast time/10–11am west coast*
*if you can't make the live calls, no problem: you will have access to the recordings, plus an opportunity to send in your questions for me to answer during the call
act now: Space is Limited and registration closes june tk
Investment: $1,995
(usually $2,495)
BONUS: The first six members to join the boot camp will get
a free 45-minute one-on-one coaching session with Catherine (a $300 value)
BONUS: Access to an exclusive one-hour bonus "check-in" group video coaching call with Catherine to be held roughly two weeks after the completion of the course
BONUS: The TK cohort will also get LIFETIME access to the
Screen/Life Balance Slack channel for no extra cost. (normally $199/year)
BONUS: Special Screen/Life Balance discounts with our partners
money-back guarantee:
if you complete the course, put in a good-faith effort, and truly feel that your relationship with your devices has not improved, we will refund you the cost of the course.
We're ready for change.
Are you?